IDFA is committed to working with our members and the broader dairy industry to address one of our most critical resources—our people!
The future of the dairy industry and our ability to remain globally competitive depends on how we develop the workforce of the future, cultivate the next generation of leaders, and empower and support diversity in leadership roles.
We hear from IDFA members frequently about talent. They are focused on leadership development within their organizations, succession planning, identifying and retaining high potentials, recruitment and retainment. That's why IDFA has developed a new platform to share knowledge, training and networking opportunities pertaining to human resources and building a workforce for the future.
IDFA's People Strategy focuses on ensuring IDFA members have the knowledge, tools and talent to succeed in a more competitive, diverse and inclusive future.
IDFA's People Strategy has four important parts:
People: People are at the center of everything we do for our members, our team, and our relationships.
Workforce of the Future: We will help members retool and reskill to build tomorrow's workforce.
Diversity, Equity and Inclusion: IDFA offers the knowledge and resources to nurture diversity, equity and inclusion across the dairy industry, providing opportunities for professional growth alongside an evolving workforce.
Wellbeing: Leading by example with a focus on organizational wellbeing, IDFA helps member companies elevate wellbeing at the organizational and individual levels.
Four Signature Programs, Two Signature Conferences
How do we achieve these goals? IDFA's People Strategy is composed of four signature programs:
And two signature conferences:
NextGen Leadership Program

Designed to support, guide and prepare mid and senior level dairy industry professionals to take the next step in their leadership journey, the NextGen Leadership Program works with member companies to grow their talent with a year-long program of training, education, advocacy and networking. Applications for the second NextGen class were due by June 19, 2020, with the first module of the program beginning on August 17th in Washington, D.C.
Learn more about the NextGen Leadership Program and how to apply here.
---
Women in Dairy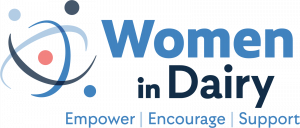 Women in Dairy empowers and supports women in the dairy industry through leadership development, mentoring and networking events. It is led by the Women in Dairy Advisory Council, composed of female leaders and mentors from across the dairy industry. More than 400 women and men are part of IDFA's Women in Dairy.
Learn more about Women in Dairy and how to join the program here.
---
HR Leaders in Dairy

HR Leaders in Dairy is a community for top human resource officers in the dairy industry to exchange freely and openly on important topics related to engaging and developing the dairy workforce of the future. This IDFA community convenes virtual and in-person gatherings, networking opportunities, webinars and other learning and sharing experiences for its members.
Learn more about HR Leaders in Dairy and how to join the community here.
---
The Power of People

The Power of People conference is scheduled for Spring 2022, and will deliver programming to Chief Human Resources officers as well as talent and workforce leaders within IDFA member companies. It delivers an interactive program of best practices and suggested strategies in recruitment, training, retention, succession planning, diversity and inclusion, and more. Thought-provoking, forward-thinking and bold, the Power of People conference will examine the trends driving organizations to think and behave differently and offer real solutions for our industry.
Attendees will leave the program inspired by the possibility of what they can do with their organizations and feeling empowered as accountable agents of change.
Learn more about the Power of People conference and how to attend here.
---
Dairy Diversity Coalition
The Dairy Diversity Coalition is our newest program of the IDFA People Strategy. In partnership with Egon Zehnder and several of our IDFA members, we are committed to making a difference for diversity in dairy.
Our preliminary purpose and mission as informed by the members of our group is as follows:
Share best practices to build inclusive cultures through information sharing and transparency.
Empowering industry collaboration to increase Diversity, Equity, and Inclusion in the dairy industry.
Build a workforce that looks like, and is reflective of, the communities and consumers we serve.
---
IDFA People Strategy Contact